Latest from FSA: Blog Post and Webinar Answer Student Questions About FAFSA Changes
August 29, 2016
With the recent changes to the FAFSA process, financial aid administrators can expect plenty of questions from students. To help explain the changes to students, FSA recently posted a Q&A blog at the Department of Education's website.
The blog covers topics including:
New submission dates
Income and tax information
How the changes benefit students
Changes to family financial situations
Filling out the FAFSA before applying to college
And more
In addition to the blog post, FSA will conduct a free webinar to address common questions on Thursday September 1, from 3-4 p.m. (ET). Interested students should register through FSA's website.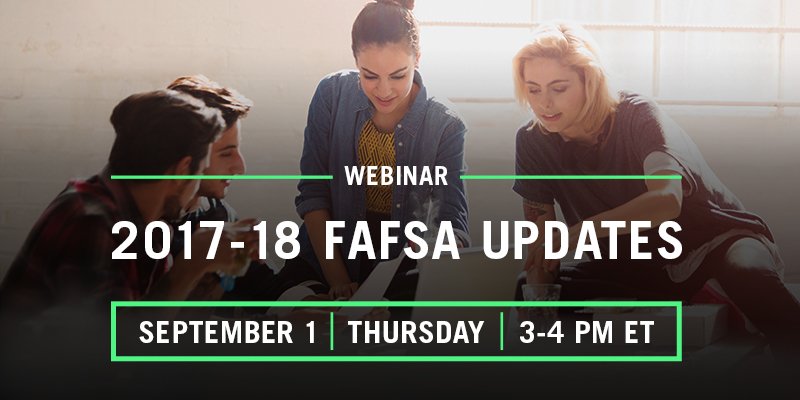 Please share this blog post and webinar information with your students as we near the new October 1 FAFSA submission date.